Date/Time
Mon, February 4, 2013
All Day
Location
Gardener Auditorium, Franke College of Business
Category(ies)
Were you Born after 1986?
If so, your RIGHTS have been DENIED!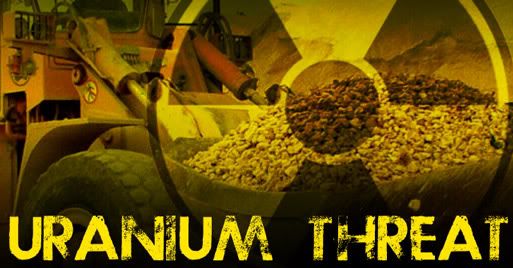 Uranium Mining has plagued the Grand Canyon for decades – destroying wildlife habitats, threatening Native American cultural sites, and contaminating water. Kaibab National Forest has approved "Canyon Mine" Without any new environmental impact statement or public opinion.
Attend NO URANIUM MINING WEEK to learn more and LET YOUR VOICE BE HEARD. Stop the Canyon Mine!
LUNCH & LEARN Info Sessions – Come grab some lunch and learn about uranium Mining – Free pizza will be provided!
 List of Events:
All sessions in Gardeners Auditorium Franke College of Business- NAU South Campus.
Monday 1pm – Uranium Mining Activism Through the Years
Mary Sojourner (Activist and Author)
Tuesday 2:30pm – Canyon Mine–
Roger Clark (Grand Canyon Trust)
Wednesday 1pm – Hydrogeology of Uranium Mining
Dr. Abe Springer (Professor at NAU)
Thursday 2:30pm – Native American Impacts of Uranium Mining
Robert Tohe (Sierra Club Southwest Environmental Justice Organizer)
PROTEST THE MINE – Friday Feb 8th at 2pm – Outside of the Union
(Some signs will be provided, and a poster making session Will also be held.)
For additional information: http://NauAgainstUranium.wordpress.com/
http://www.navajohopiobserver.com/main.asp?SectionID=1&SubsectionID=1&ArticleID=14704
http://www.fs.usda.gov/detail/kaibab/home/?cid=FSM91_050263
If you would like to volunteer, please contact: Montana Johnson (mj524@nau.edu).