Date/Time
Thu, March 7, 2013
7:00 pm - 9:00 pm
Location
SBS Castro, Room 104
Category(ies)
Social Justice Speaker Series, Spring 2013 Presents another amazing talk.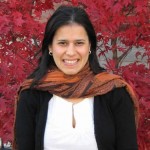 When: Thursday, March 7th, 7-9pm
Where: SBS castro, room 104
Dana Olwan is Professor of Women and Gender Studies at Syracuse University. Her focus is on transnational Feminist Theories of Race, Gender, and Religion; Gendered and Sexual Violence and the Honor Crime; Representations of Arab and Muslim women; Indigenous and Feminist Solidarities.