Mason Gerety's
Homepage
This is an old picture of my kids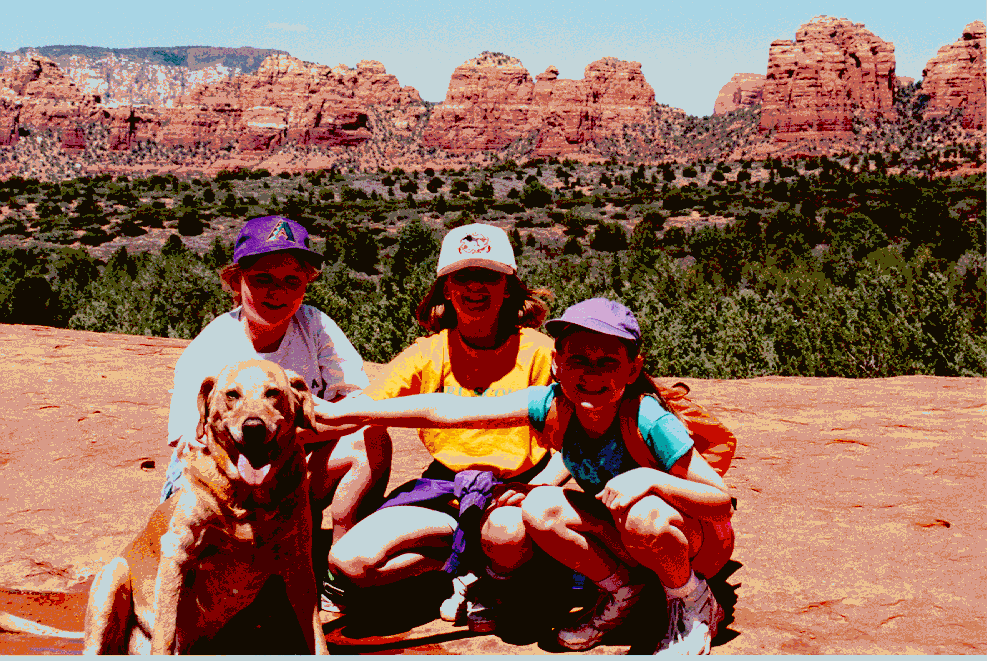 This is a new picture of my kids. The two on the left are mine. The one on the right isn't. The dog belongs to Mike Ford. The setting is springtime in Sedona, AZ.
Welcome to
Northern Arizona University
The
College of Business
offers
An
Integrated MBA degree
And
An Undergraduate Business degree in
finance
taught in small classes by dedicated
faculty
.
If you want to know more about me (job offers always welcome), here is my
vitae
.
If you want to see the syllabi from the classes I am currently teaching, here they
are
.
If you are interested in seeing resumes for our current MBA students, here they
are
.