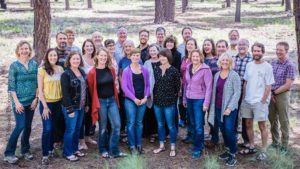 My students and I work closely with others in the Past and Present Climate Change research area in the School of Earth & Sustainability, including professors Nick McKay, Scott Anderson, Cody Routson and Michael Erb. We collaborate with the Center for Ecosystem Science and Society, and with many specialists in the US and internationally.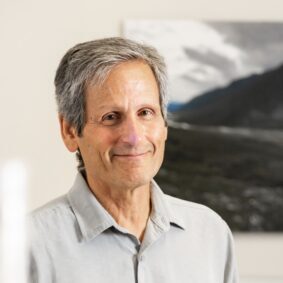 Darrell Kaufman
Darrell is a Regents' Professor in the School of Earth and Sustainability. He has been researching the Quaternary geology and paleoclimatology of Alaska for over 30 years. He has a special interest in geochronology and in coordinating large collaborative science synthesis projects.
Current

Graduate

Students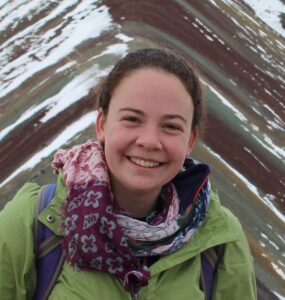 Leah Marshall
Leah is PhD student in Earth Sciences & Environmental Sustainability. She is researching carbon accumulation in Alaskan permafrost. After receiving her BS in Geology and Environmental Science from William & Mary (2019), Leah worked through AmeriCorps at a National Historical Park in Vermont.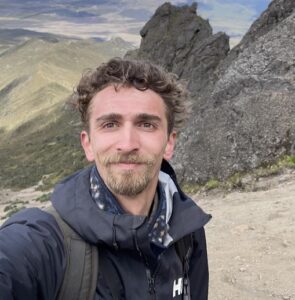 Hunter Allen
Hunter is a PhD student in Earth Science & Environmental Sustainability. He is researching proglacial lakes in Alaska, using rockflour as a proxy for glacial change in the Holocene. He received his MS in Geoscience from the University of Massachusetts Amherst (2023) and his BS in Environmental Science at Sierra Nevada University (2021).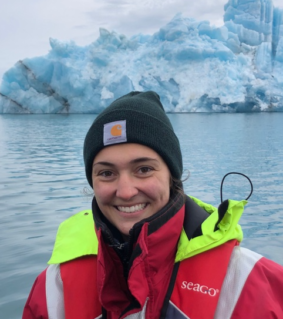 Scarlett Hunt
Scarlett is a MS student in Geology. She is using amino acid geochronology to constrain ages of  Quaternary marine and terrestrial deposits. For her undergraduate research, she studied ice-rafted detritus in marine sediment to interpret the Pliocene history of the West Antarctic Ice Sheet. She received her BS in Geology from Appalachian State University in 2021.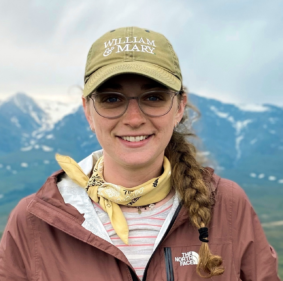 Caitlin Walker 
Caitlin is a MS student in Environmental Sciences and Policy, Paleoenvironmental emphasis. She is studying how climate affects carbon accumulation and permafrost dynamics in central Alaska. She received her B.S. in Geology and Government from William & Mary in 2021. For her senior thesis, she used lacustrine sediment to reconstruct Holocene biological productivity in northern Norway.
Current Postdoctoral Researchers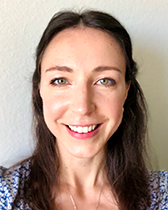 Laura Larocca
Laura is a NOAA Climate and Global Change Postdoctoral Fellow. She completed her PhD at Northwestern University in 2021. She is studying recent (20th and 21st century) and long–term (Holocene) climate and glacier fluctuations in the Arctic, with the goal of 
improving near–term forecasts of glacier loss.
  Her research draws on numerous tools from paleolimnology, remote sensing, and geographic information science. Link to
Laura's Website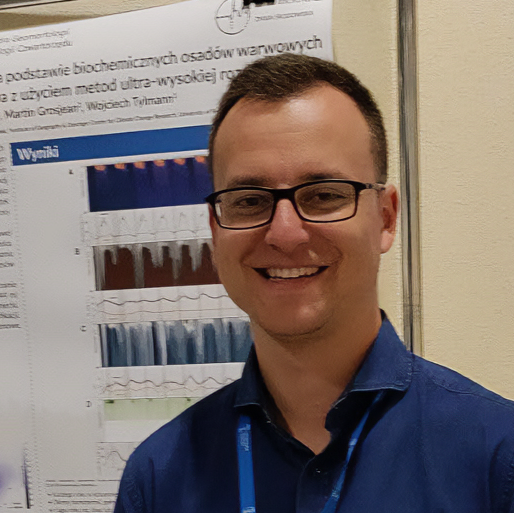 Maurycy Zarczynski
Maurycy is a visiting researcher supported by the Polish National Agency For Academic Exchange "The Bekker Programme." He got his PhD in physical geography in 2019 at the University of Gdansk, where he is also an assistant professor. For the last decade, he's been mainly studying varved lake sediments, focusing on the geochemical proxies and limnological processes influencing the sedimentation regime over the Holocene. Now he explores the last glacial-interglacial environmental transitions using the Stoneman Lake (AZ) sediments and novel hyperspectral imaging techniques.
Laboratory Manager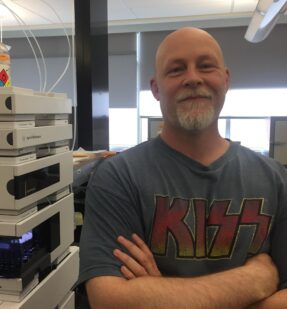 Jordon Bright
Jordon received his PhD in Geosciences (University of Arizona) in 2017. He oversees the operation of the Quaternary geochronology and the sediments laboratories. His research expertise includes using ostracodes assemblages and geochemistry to reconstruct Quaternary paleoenvironmental changes in western North America.
Completed Graduate Students 

(with their current positions)
Joshua Smith, 2022, MS Geology, Amino acid geochronology of foraminifera from the central Arctic Ocean and Nordic Seas.
Ellie Broadman, 2021, PhD Earth Sciences & Environmental Sustainability, Holocene hydroclimate in southern and Arctic Alaska inferred from diatom oxygen isotopes and data-model comparisons. (Postdoctoral researcher, Laboratory of Tree Ring Research, University of Arizona)
Emmy Wroblenski, 2021, MS Environmental Sciences – Paleoenvironments, Multi-proxy evidence for climatic and environmental change during the Late Glacial and Holocene at Kelly Lake, Kenai Peninsula, Alaska.  (Environmental Scientists, Mott MacDonald, Seattle)
Annie Wong, 2019, MS Environmental Sciences – Paleoenvironments, Timing and rate of Skilak River outwash plain aggradation based on evidence from Pothole Lake, south-central Alaska.
Rebecca Ellerbroek, 2018, MS Geology, Three-component hydrograph separation for the glaciated Lake Peters catchment, Arctic Alaska (Instructor, Northern Arizona University)
Chris Benson, 2018, MS Geology, 16,000 years of paleoenvironmental change from the Lake Peters- Schrader area, northeastern Brooks Range, Alaska (Intern, US Geological Survey, Moab, UT)
Douglas Steen, 2016, MS Geology, Late Quaternary paleomagnetism and environmental magnetism at Cascade and Shainin Lakes, north-central Brooks Range, Alaska (Data Integration Analyst, COE Distributing)
Paul Zander, 2015, MS Geology, Tephrochronology and paleoenvironmental change during the past 15,000 years at Whitshed Lakes, south-central Alaska (PostDoc, Max Planck Institute for Chemistry)
Jonathan Griffith, 2014, MS Geology, A multi-proxy record of Holocene paleoenvironmental and paleoclimate change at Lake Token, south-central Alaska (Education and Outreach Associate, University Colorado, Boulder)
Taylor LaBrecque, 2014, MS Geology, Holocene glacier fluctuations inferred from proglacial-lacustrine sediment cores from Emerald Lake, Kachemak Bay, Alaska (Environmental consulting, Maine)
Brandon Boldt, 2013, MS Quaternary Sciences, A multi-proxy approach to reconstructing Holocene climate variability at Kurupa River valley, Arctic Alaska (Brewmeister, Denver, CO)
Anne Krawiec (Hamblin), 2013, MS Geology, Holocene tephrochronology and storminess inferred from two lakes on Adak Island, Alaska (Professional Development Coordinator,, Northern Arizona University)
David Vaillencourt, 2013, MS Quaternary Sciences, Five-thousand years of hydroclimate variability on Adak Island, Alaska inferred from dD of n-alkanoic acids (Orion GMP Solutions, Organic chemistry, Colorado Springs, CO)
Chris Kassel, 2009, MS Geology, Lacustrine evidence from Mother Goose Lake of Holocene geothermal activity at Mount Chiginagak, Alaska Peninsula (Geologist, Arcadis Consultancy, Syracuse, NY)
Heidi Roop, 2009, MS Geology, Climate influence on varve sedimentation at Cascade Lake, Ahklun Mountains, southwestern Alaska (Professor, University of Minnesota)
Caleb Schiff, 2007, MS Geology, Late Holocene storm-trajectory changes inferred from the oxygen isotope composition of lake diatoms (Restaurant owner, Pizzicletta, Flagstaff, AZ)
Nicholas McKay, 2007, MS Geology, Late Holocene climate at Hallet and Greyling Lakes, central Chugach Range, south-central Alaska (Professor, Northern Arizona University)
Thomas Daigle, 2006, MS Geology, Late Holocene climate change at Goat Lake, Kenai Mountains, south-central Alaska (Consulting Geologist, Denver, CO)
Kasey Kathan, 2006, MS Geology, Late Holocene climate fluctuations at cascade Lake, northeastern Ahklun Mountains, southwestern Alaska (Vermont Dept of Environmental Conservation)
Janelle Sikorski, 2004, MS Geology, Little Ice Age glacier fluctuations and winter precipitation, Brooks Range, Alaska (Instructor, University Alaska, Anchorage, AK)
Christian deFontaine, 2004, MS Geology, Holocene tephrochronology, Cook Inlet, Alaska (Environmental Scientist, U.S. Geological Survey)
Nicholas Balascio, 2003, MS Geology, Late Wisconsin equilibrium-line altitudes, Brooks Range, Alaska (Professor, William & Mary College, Williamsburg, VA)
Jordon Bright, MS Quaternary Sciences, 2003, Oxygen isotopes and ostracodes in a 250,000-year-long core from, Bear Lake, Utah/Idaho (Research Associate, Northern Arizona University)
Laura Levy, MS Geology, 2002, Late Holocene glacier fluctuations, Ahklun Mountains, SW Alaska (Professor, Humbolt State University, CA)
Gary O'Brien, MS Geology, 2002, Oxygen isotope composition of banded Quaternary travertine, Grand Canyon National Park, Arizona (Research Associate, Utah State University, Logan, UT)
Benjamin Laabs, MS Geology, 2001, Quaternary lake-level and tectonic geomorphology, Bear Lake Valley, Utah/Idaho (Professor, North Dakota State University, Fargo)
Yarrow Axford, MS Geology, 2000, Late Quaternary glacier fluctuations and vegetation change in the northwestern Ahklun Mountains, SW Alaska (Professor, Northwestern University, IL)
Kathy Lemke, MS Geology, 2000, Holocene tephrochronology of the Homer area, Cook Inlet, Alaska (Lecturer, Puget Sound Community College, WA)
Jason Briner, MS Geology, 1999, Late Wisconsin glacial chronology of the western Ahklun Mountains, SW Alaska (Professor, University of Buffalo, New York)
Jeffrey Bigelow, MS Geology, 1998, Amino acid geochronology of the Lahontan basin, Nevada (Waterborne Environmental, Saratoga Springs, NY)
David Bouchard, MS Geology, 1997, Quaternary Bear River paleohydrogeography reconstructed from the 87Sr/86Sr composition of lacustrine fossils
Amy Hochberg, MS Geology, 1996, Aminostratigraphy of Thatcher Basin, SE Idaho–Reassessment of Pleistocene lakes (Geology Instructor, Utah State University)
Caleb Thompson, MS Geology, 1996, Pre-late Wisconsin glacial history of the Naknek River valley, SW Alaska (Database developer, MongoDB, New York)
Karen Stilwell (Miller), MS Geology, 1995, Late Quaternary glacial geology, shoreline morphology, and tephrochronology of the Iliamna/Naknek/Brooks Lake area, SW Alaska (President, M2 Resource Consulting)